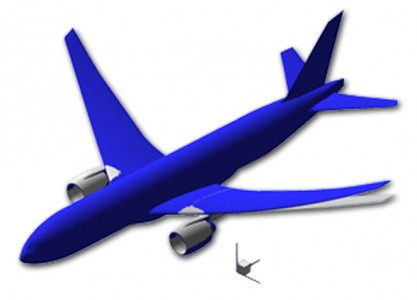 Boeing researchers are using Jaguar, the fastest supercomputer in the U.S., to validate aerodynamics codes for airplane design.
With computational modeling, you have a multi-pronged business opportunity," said Boeing's John Bussoletti. "You can do everything much faster, or you can broaden your use of computational modeling and explore more [variables] and make a better product." Boeing's allocation on Jaguar allowed the world's leading aerospace firm to do both.
Boeing's individual research simulations used 10,000 of Jaguar's more than 200,000 cores. However, had each of these problems been solved simultaneously, could have used more than 50 percent of Jaguar's two-plus petaflops of computing power.
Read the Full Story.