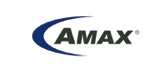 This week AMAX announced their next-generation ClusterMax SuperG cluster solutions and HPC Building Blocks fully optimized for the latest NVIDIA Tesla M2090 GPU computing module.
The new Tesla M2090 GPUs boosts core count to 512 and deliver 1.33 Teraflop of single precision performance, providing AMAX's comprehensive line of highly scalable HPC solutions with 30% more muscle to tackle larger, increasingly complex, and multithreaded applications, while outperforming previous generation systems and maintaining overall power efficiency.
Read the Full Story.