Today Whamcloud announced a multi-year contract with OpenSFS, the Lustre community group in North America. The contract, which goes out to 2013, covers performance and namespace improvements, and an online file system checker that will maintain distributed coherency across the file system.
To learn more, I caught up with Norman Morse, CEO of OpenSFS.
insideHPC: I have couple of catch-up questions first. How have the OpenSFS bylaws changed since the LUG meeting in April?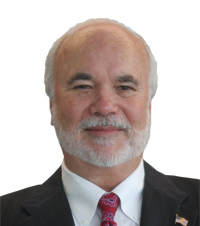 Norm Morse: Per the agreement at LUG2011, the bylaws were changed to implement a Community Representative Board Member and to streamline the contribution process.
insideHPC: Were there any significant developments in Lustre-land at the recent ISC'11 conference?
Norm Morse: The major development at ISC'11 was the signing of a Memorandum of Understanding (MOU) between European Open File System (EOFS) and OpenSFS. The MOU provides each organization with membership in the other, joint participation in executive meetings of both organizations and joint future operations, e.g., a joint booth at SC11.
insideHPC: About today's news, OpenSFS has been extremely active recently. Can you disclose the size of this contract?
Norm Morse: The contract is for up to $2.1M over two years.
insideHPC: Will the software developed for this contract be added to the Lustre's open source canonical tree?
Norm Morse: Yes
insideHPC: Will OpenSFS host a user meeting at SC11 in November? Will you have a booth as well?
Norm Morse: There will be a joint EOFS/OpenSFS booth at SC11. We have jointly proposed two Birds of a Feather (BOF) sessions for SC11 – a Lustre BOF meeting and a BOF session on open software in general.
insideHPC: Is OpenSFS now working with the European EOFS organization?
Norm Morse: Yes. Examples above. There is a close working relationship between EOFS and OpenSFS.
insideHPC: When can we expect the next major release of Lustre?
Norm Morse: The next major release of Lustre is 2.1 and is expected before the end of summer. Whamcloud, as you know, has been leading this effort so are the ones making the time estimate. OpenSFS and the community have been solidly supporting the effort.