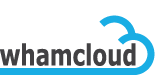 Today Whamcloud announced that the company will now provide Level 3 Lustre support for Terascala storage appliances.
Lustre has proven to be the fastest parallel file system available today. At Terascala, we're seeing huge interest in fully supported, packaged Lustre solutions from both traditional HPC customers and commercial organizations that need the performance but lack the technical resources to build and manage their own solutions," said Steve Butler, CEO at Terascala.  "Our agreement with Whamcloud will enable us to continue to deliver superior support to new and existing customers."
To speed the analysis of big data sets by large interconnected server installations, Terascala builds high-throughput, high-capacity storage appliances that combine the Lustre file system and extensive analysis and optimization tools. According to the company, commercial organizations are increasingly looking to Terascala solutions to improve their ability to process pools of big data, which until now, has been limited due to the throughput abilities of standard file systems.
Read the Full Story.