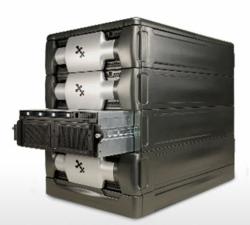 This week CIARA Technologies from Canada announced that its partnership with CoolIT Systems has resulted in a line of customized HPC products with innovative liquid cooling, extreme density, and unprecedented energy efficiency.
CIARA has a long history of developing high-performance and ultra-low power consumption systems for today's customer requirements and datacenter infrastructure. Our close collaboration with CoolIT Systems on the customization of their liquid cooling technology, permitted the CIARA engineering team to develop the world's most power efficient rackmout servers, the quietest deskside cluster and the world's fastest technical workstation available on the market," said Patrick Scateni, Vice President Sales and Marketing of CIARA Technologies. "All these innovations were possible due to CoolIT's leading edge and proven technology."
Read the Full Story.