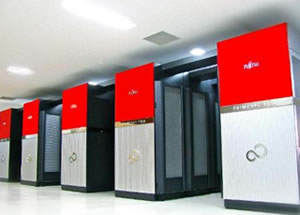 This week Fujitsu announced that the Central Weather Bureau of Taiwan will deploy a 1 Petaflop PRIMEHPC FX10 supercomputer system for use in numerical weather predictions. The system will be delivered in stages over the course of three years.
The new CWB system, once fully configured, will be one of the world's foremost supercomputers in the field of meteorology. In addition to the CWB's existing applications in the field of numerical weather prediction, we anticipate that the new system will enable an expansion into such areas as disaster prevention and mitigation. We are proud to become a CWB partner, and committed to providing strong support as we carry out our activities and responsibilities."
In addition to daily weather forecasting for Taiwan, the system will improve the country's ability to monitor and forecast typhoons, tropical storms and other meteorological hazards. Read the Full Story.