Amazon's James Hamilton takes a look the newly released photos of a Google datacenter and shares what they tell us about the company's approach to power & cooling.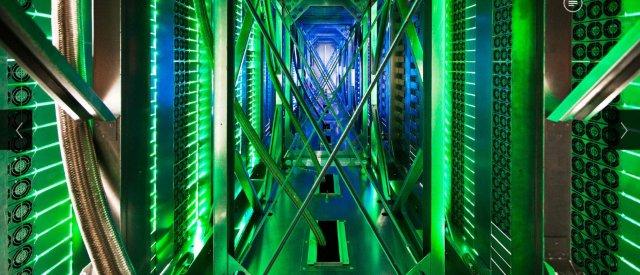 One of the key advantages of water cooling is that water is a cheaper to move fluid than air for a given thermal capacity. In the Google, design they exploit fact by bringing water all the way to the rack. This isn't an industry first but it is nicely executed in the Google design. IBM iDataPlex brought water directly to the back of the rack and many high power density HPC systems have done this as well.
Read the Full Story.