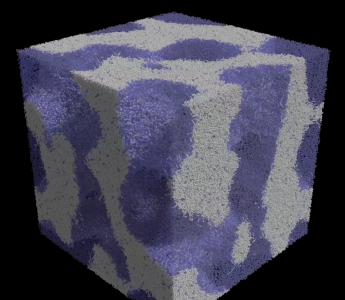 Over at OLCF, Katie Elyce Jones writes that Oak Ridge's move to a hybrid architecture with the Titan supercomputer required years of code planning that is now paying off with new levels of application performance.
Porting the same models and algorithms meant for CPUs to a GPU will not get as good of gains as if we improved the algorithms used," said Michael Brown, OLCF scientific computing team member. "So we need to take advantage of this new computer, which means changing models and algorithms to fit the new hardware."
To smooth the transition from Jaguar to Titan, the OLCF selected six computer applications through the Center for Accelerated Application Readiness (CAAR) to scale to GPUs in the two years preceding Titan's arrival. As the CAAR program ends in light of Titan acceptance in June, its applications will serve as models for the dozens of codes users are beginning to port to Titan.
Read the Full Story.