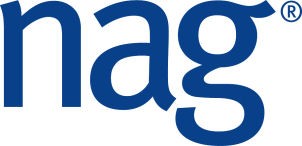 This week the Numerical Algorithms Group (NAG) announced a new technical collaboration with ARM ensuring the algorithms in the NAG Numerical Library and the facilities of the NAG FORTRAN Compiler are available for use on ARM's 64-bit ARMv8-A architecture-based platforms.
There's a lot of interest in energy-efficient computing and the community is eagerly awaiting the release of hardware based on the ARM AArch64 architecture," said Mike Dewar, NAG Chief Technical Officer, speaking of the new partnership. "We are delighted that NAG's Library and Compiler will be available on ARMv8-A from day one, and look forward to working with users to exploit its capabilities to the full."
Read the Full Story or check out the NAG at Booth #1716 at SC13.