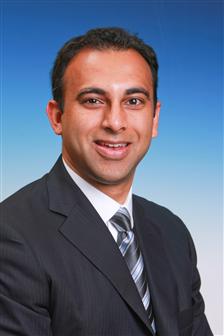 Michael McManus sits down with Navin Shenoy, general manager, Asia-Pacific region for Intel, to discuss the company's recently announced plans to accelerate it's product roadmap.
Every 10 years or so we make a major change to the way we think about our roadmap. In the mid-90s we had a big push around multimedia with Pentium MMX and in 2003 we had Centrino to basically create the laptop market. Now we are making a big push into ultra-mobility for PCs and new form factors such as tablets and smartphones. Obviously all of this builds on our key strengths, with perhaps the most important being our process technology lead. For example, our recently announced 22nm 3D transistors, our Tri-gate transitions, are really revolutionary building blocks for building products. They provide us with unprecedented increases in performance at the same power. Normally, companies have to compromise between power and performance, but what we've been able to do with this new transistor is the ability to deliver 37% more performance at the same power envelope, or if you hold the performance constant we can deliver half the power. So we have many options to optimize our products using these new 22nm transitions.
Read the Full Story.