Over at Tom's Hardware, Kevin Parrish writes that the newly released CUDA 5.5 programming model now supports ARM platforms. It also features a number of advanced performance and productivity features including enhanced Hyper-Q support, MPI workload prioritization, guided performance analysis, and fast cross-compile on x86.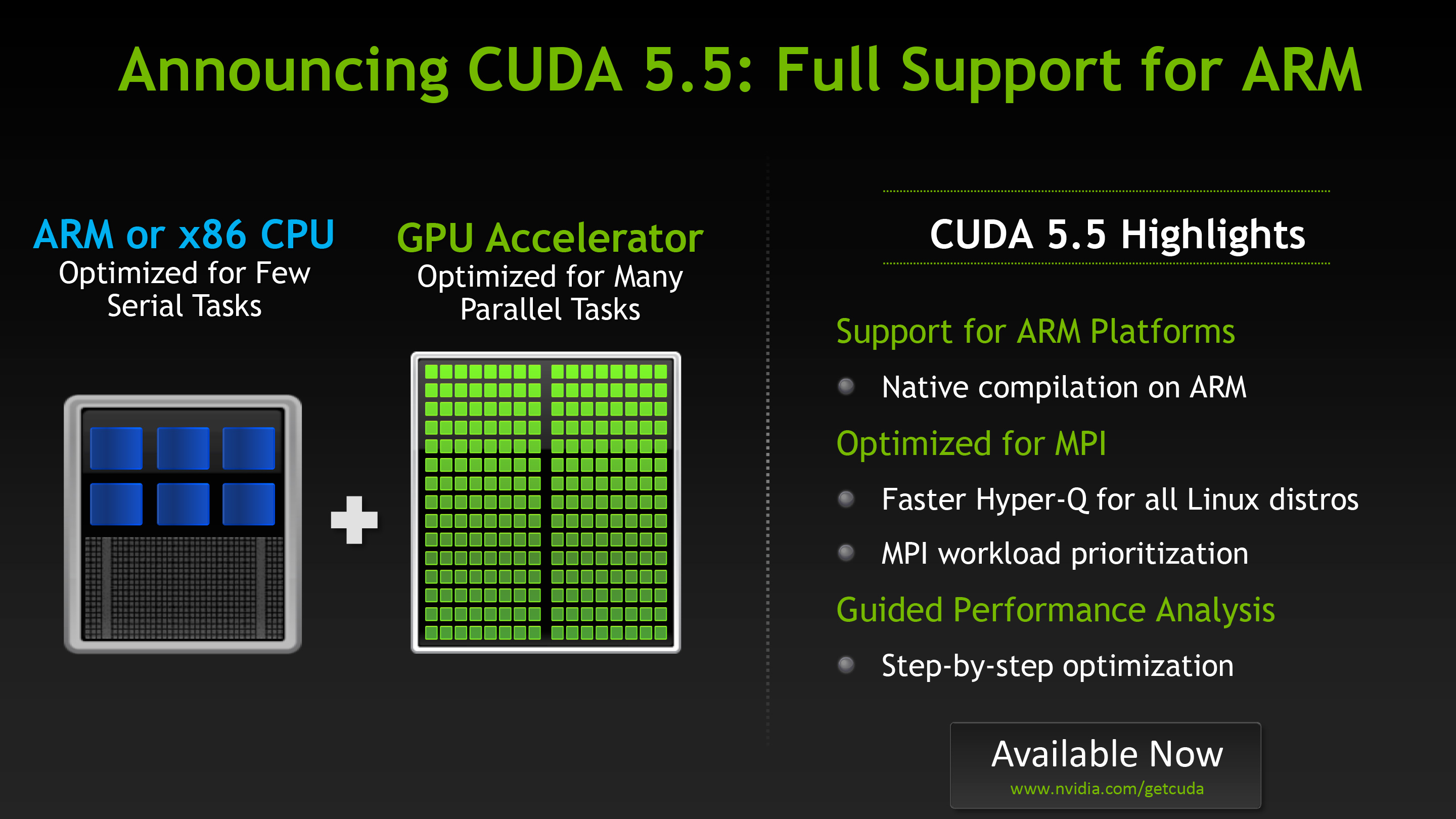 Since developers started using CUDA in 2006, successive generations of better, exponentially faster CUDA GPUs have dramatically boosted the performance of applications on x86-based systems," said Ian Buck, general manager of GPU Computing Software at Nvidia. "With support for ARM, the new CUDA release gives developers tremendous flexibility to quickly and easily add GPU acceleration to applications on the broadest range of next-generation HPC platforms."
Read the Full Story.