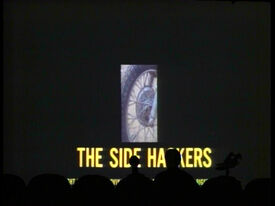 In the world of HPC, latency has always been an important factor when it comes to scaling application performance. But now, in light of this InfoWorld story by Bill Snyder, Sidehackers inducing latency and jitter on high-frequency trading networks could net themselves millions of dollars in ill-gotten gain.
High-frequency trading networks, which complete stock market transactions in microseconds, are vulnerable to manipulation by hackers who can inject tiny amounts of latency into them. By doing so, they can subtly change the course of trading and pocket profits of millions of dollars in just a few seconds, says Rony Kay, a former IBM research fellow and founder of cPacket Networks, a Silicon Valley firm that develops chips and technologies for network monitoring and traffic analysis.
Snyder cites a latency whitepaper by Rony Kay that describes how latency as small as a few extra microseconds could enable trades to execute ahead of the competition, thereby increasing profits.