Engineers from the Ohio Supercomputer Center (OSC) have developed an innovative access mechanism that is helping researchers to bridge the chasm between the convenience of a web interface and the complexity of HPC systems. At the XSEDE conference in San Diego this week, they're showing how OSC OnDemand provides researchers with a "one-stop shop" for accessing compute resources, submitting and monitoring jobs, managing files, opening terminal sessions and even getting access to a desktop.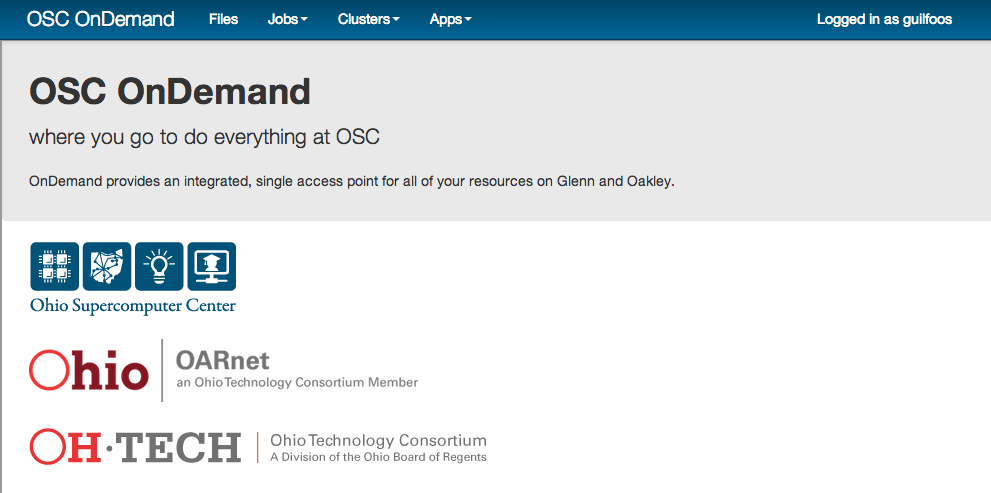 We created OSC OnDemand to be a unified web platform where users could access science gateway-style web applications, VNC applications, HPC center filesystems and login node terminals," said Thomas Bitterman, a senior software engineer at OSC. "With OSC OnDemand 2.0, the user has to know only three things: the URL (ondemand.osc.edu), their username and their password. Once logged into OnDemand, the user is presented with a dashboard showing a set of applications for filesystem access, job construction and monitoring, login node terminal access, visualization node access via VNC and science gateways."
OSC OnDemand differs in approach from most current science gateways. Predominantly, existing gateways use a web interface to implement a workflow that hides HPC usage. OnDemand is a web platform that enables direct access to HPC resources, in addition to traditional gateway-style applications. If proven popular, the software components for OnDemand could be made into open source products available to the entire HPC community. Read the Full Story.